Apple has launched the new MacOS High Sierra on 25th September 2017. We took the plunge of downloading and installing the OS with as much expectations as trepidation. If you are one of the first installers, you end up ironing out lots of bugs. We worried that some apps won't be compatible with the new OS.
But our experiences till now turned out to be pleasant. Our Mini performed well without any sign of distress. We had to sort out a runaway process called as Photoanalysisd which tends to use up plenty of CPU resources and in the process slowing your computer to a crawl. You can read about how we resolved this issue later.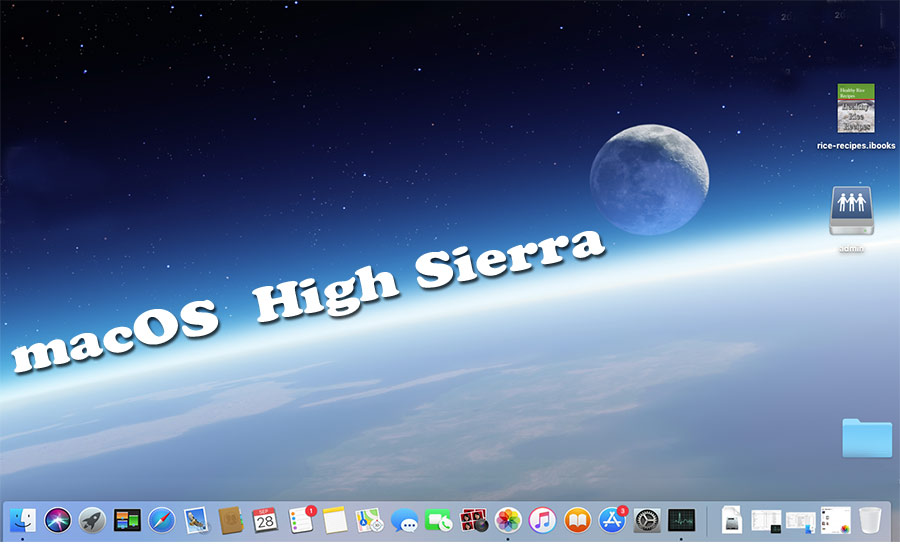 Installing High Sierra: It took us quite a bit of time to install the OS – about 45 minutes. It would have been more if it had installed APFS. Since we had a hard drive, the installer retained our HFS+ file system. The download was around 9 GB in all and once you agree to the usual T&C, it went on without any further inputs from us.
The first boot took a long time – not unusual for most OS. And then we took the system for a quick test. It turned out that Apple has made a significant change inside the OS. The graphics performance has increased perceptibly. Even the humble test we did using Novabench confirmed our perception. It gave a GPU score of 131 as against the earlier score of 43.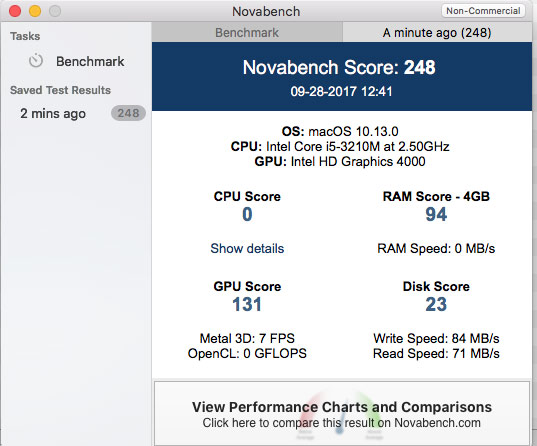 We show the old score for comparison.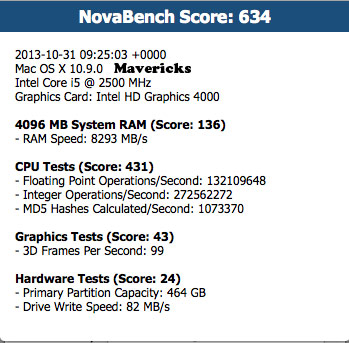 APFS: (apple File System) is enabled only if you have a flash drive or SSD. If you have an old fashioned hard drive or a Fusion drive, the installation proceeds without installing the new APFS. You will not be able to capitalize on the features of APFS.
Features of APFS:
1. Comes with built-in encryption. The whole disk can be encrypted which enhances the security.
2. You can take snapshots at any point in time – highly useful if you want to roll back to a previous time.
3. It has a kind of dynamic space allocation : Apple calls it as Space-sharing which renders the operation of resizing the partition.
4. The replaced file system HFS+ was started in the year 1998. It is a bit long in the tooth and could manage only a certain storage capacity and number of files. The APFS now can manage upto a maximum of 9 quintillion files on a single volume.
5. It also tends to offer faster throughput compared against the outgoing HFS+. Copying of files is faster with APFS.
Metal 2 : Apple's Graphics API useful for Virtual Reality (VR) and Augmented Reality (AR). According to Apple – 'Now Metal 2 not only takes the visual experience to the next level, but also adds capabilities like machine learning, virtual reality, and external GPU support for entertainment and professional creative apps.
Built-in Support for newer media file formats: Apple introduced space saving and better compression in graphics and media with iOS 11. So as a corollary, it has provided native support to those file formats.
High Efficiency Video Encoding (HEVC) is a new format for video and High Efficiency Image File Format (HEIF) is the new format for images. In recent iPhones, Apple allows you to save your photographs in HEIF format rather than the JPEG format, thus saving quite a bit of space. But thoughtfully, Apple recodes the image files to the 'normal' JPEG format if you share them with others. Now with High Sierra, these HEIF and HEVC file formats are natively supported.
HEVC, also hitherto known as H.265, offers 40 % smaller file sizes compared with the previous standard video format, H.264.
Safari 11: Safari is what Netscape was many years ago – slow to change but stable. In all these years, personally we never replaced Safari in our Mac.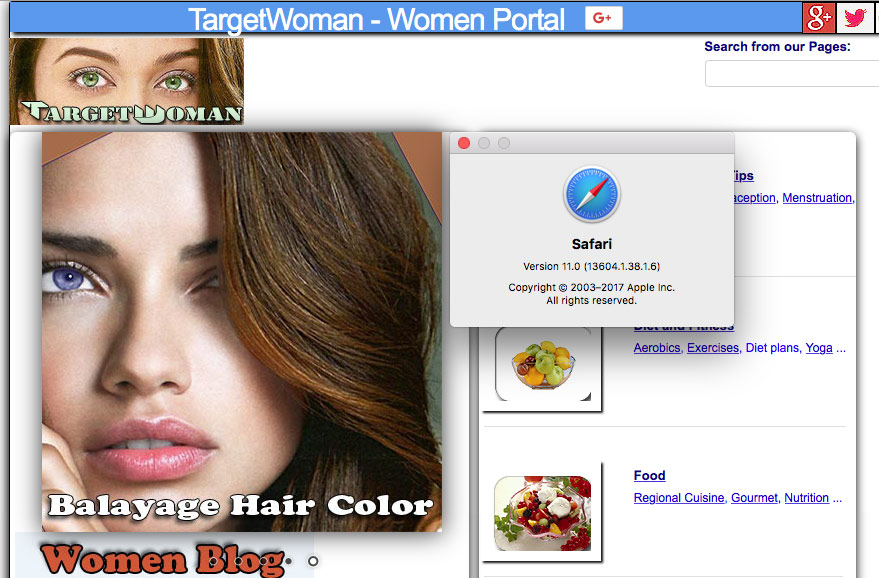 The new version Safari 11 is fast and stable. It has many features:
1. Option to turn off media auto play
2. Intelligent Tracking Prevention
3. Improved Performance.
4. Always-on Reader mode
5. Persistent page zoom
6. Notification controls
Photos: Apple always offered things – hardware as well as software which are intuitive to use. It is not complicated outwardly. But on the inside, under the hood, you have the finest technologies available. MacOS High Sierra's Photos App appears simple enough. But click on the Edit button and it takes you to one of the most advanced image editors I have seen outside PhotoShop. You can adjust a whole gamut of options on the image.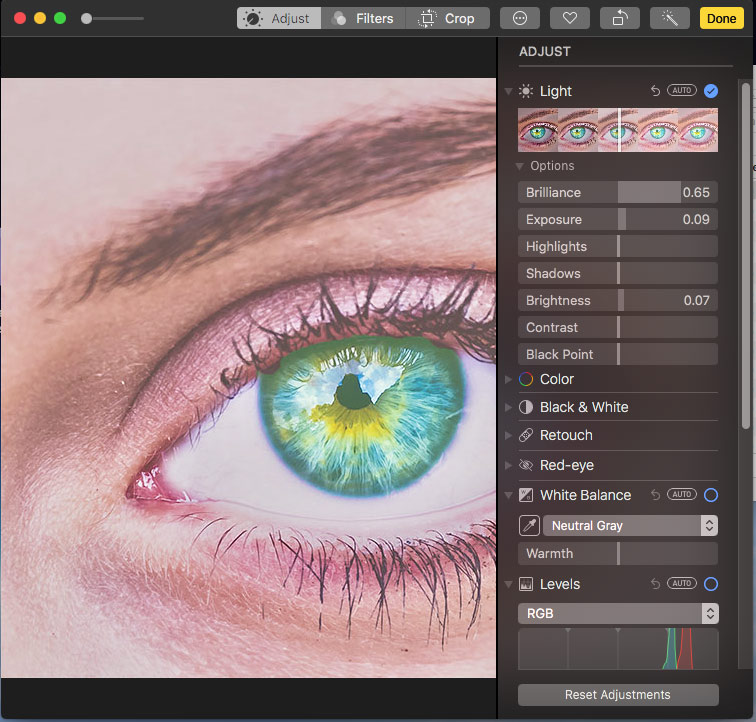 But it has a serious flaw: If the photo app is not running, it spawns a process called as photoanalysisd which quickly takes up a lot of system resources. This can slow your computer very badly. It was designed to analyze your Photo collection and depending upon your collection of Photographs can run for days. We tried to kill the process many times all in vain. It respawned itself. But when we opened the Photo app, it went off. At the moment it is the only simple way to keep the process under control.