Hair continues to be an obsession with us. Whether it is to choose the right hairstyle or treating hair loss or opting for various hair treatments, women are always in a tizzy about the condition of their hair and choice of haistyles.
What goes into making a natural hairstyle? The hair cut must ideally be suited to the length, texture and color of the hair. A good hairstyle must complement face shape and features. Choose a hairstyle that goes well with your age and lifestyle. Messy large hairdos don't find place in a corporate environment. An updo is ideal for prom night or a wedding party.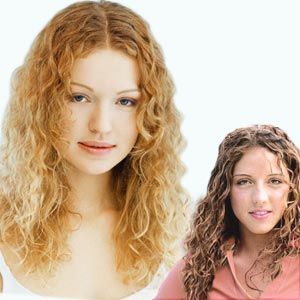 If you are a working woman, look for a natural hairstyle that has a clean cut and easy to maintain. Learn to wear your hair in many simple ways. Try them out first with your hairstylist. Don't forget to go in for regular trims to keep your hairstyle looking great.
If your hair is very thick, you may need to go in for layering to achieve a pleasing overall effect. High maintenance hairstyles are fine if you have lots of time, patience and inclination towards all the curling, blow drying and all that goes into heavy duty hairstyle care. Hair sprays are no longer in. Instead go in for gel or mousse to achieve fullness and for styling. Look for volume building products if you have fine hair.
Women have taken to hair straightening with a vengeance. With thermal reconditioning products, curly unruly locks are a thing of the past! You can sport straight silken tresses by subjecting your hair to hair straightening treatment. But this means that your hair will require TLC to prevent it suffering from the harsh chemicals and heavy ironing.
Length of hair is a very personal issue. While long hair is a part of many cultures, these days women sport trendy hairstyles that can range from layered bobs to long fringes or even short pageboy look.
But all this works on hair that is intrinsically healthy and glowing. Now that makes a subject for another day. After all healthy hair never goes out of style! Take a tip or two from our articles on haistyles: