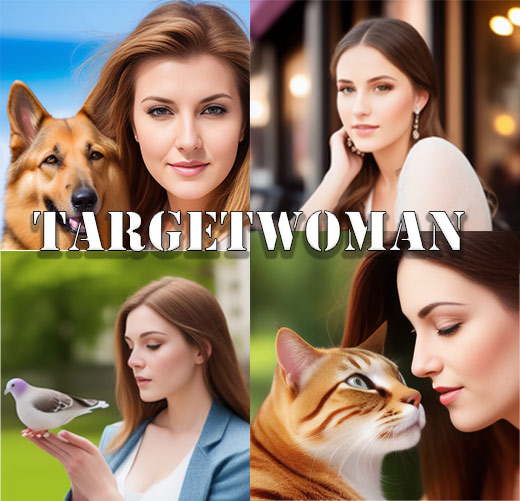 "TargetWoman" is dedicated to empowering and celebrating women from all walks of life. This online platform offers a wealth of resources, inspiration and guidance tailored to address the unique challenges and aspirations of women.
Whether you're seeking advice on career development, health and wellness tips, relationship guidance, or simply looking for stories of women who have broken barriers and achieved remarkable success, "TargetWoman" is your trusted companion. With a diverse range of articles and insights, this blog aims to support women in reaching their goals and living their best lives, embracing the spirit of female empowerment and solidarity. Join the community here to explore a world of information and inspiration that speaks to the heart of women's experiences.
Women hold 51 % of managerial positions in the US and probably comprise equal share in other job sections barring a few. We form the backbone of a family, we give birth to, nurse and sustain mankind. We can go to the space, launch shuttles, rule nations, raise families and just about do anything under the sun. But can we mend the broken handle of the coffeepot ? Or repair a recalcitrant digital camera ? Or use technology as glibly as our male counterpart ?
Sure – We can – with the right approach, with the right tools and the right technique.
We – Women – are gifted with brains which take in painstaking attention to detail. While a male is instantly gratified by the appearance – it takes a lot to satiate our appetite for detail. Most men complain – correctly at least this time, that women spend more time in deciding. Because we are hardwired in our brains to observe things most men would not even notice. It is not surprising that we take all major decisions when it comes to running our homes.
Trust me – I know what I am talking about. I pore over our Server log files and I notice one familiar pattern – that women spend a long time researching for information – verbose details only a woman would care.
Ephemeris Technologia Feminae
TargetWoman – where you are reading this has a sworn motto – Empowering women with Knowledge. In these pages, you will find real, authentic information of being a HandyWoman – Howtos, hands-on tips, techniques, tools you will need and a complete knowledge base. Armed with these – you can successfully plan and execute projects around home, in your automobiles and in your work place.
Take Charge of your Life. If a man can do – so can we.
Chat with our Artificial Intelligence Chatbot here. You can initiate the conversation by clicking on the Targetwoman block below.